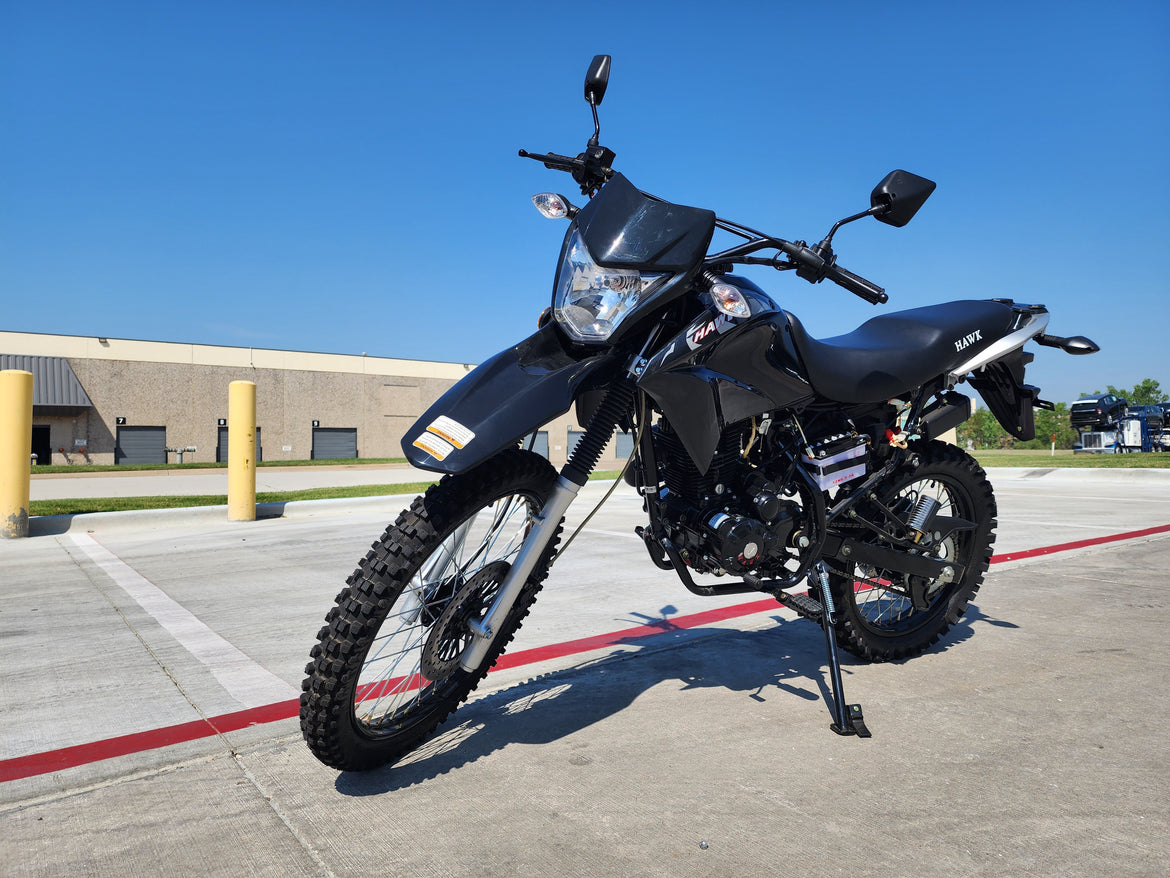 Which RPS Street Bike Should You Choose?
If you're looking for a sports bike that can take you from the streets to the trail, look no further than RPS street bikes. These top-quality machines will last you a long time. With a variety of models to choose from, you can customize your power needs to fit your lifestyle. What else should you know about RPS bikes?
Understand the RPS Street Bike
RPS is a Chinese manufacturer with a headquarters in California. They are a reputable brand of Powersports vehicles and offer a wide selection of products, including street bikes. They use only the best parts and materials to give you a functional street bike you can depend on.
Browse a Wide Selection of Models
Whether you want a street model or off-road, big or small, RPS has an option for you. These street bikes also come in many different colors, so you look extra cool as you race down the road.
RPS Hawk DLX 250cc
This is a 250cc full-size street bike with a four-stroke air-cooled engine. The RPS Hawk DLX 250cc has a 5-speed manual transmission and double inverted shocks in the front suspension and hydraulic disc brakes. The digital meter gives it a futuristic look.
RPS Condor 150cc
This 150cc RPS street bike is a powerhouse built to last. The gas tank is extra big so you can ride for miles. LED headlights give you twice the illumination of the other models. The RPS Condor 150cc has a 6" ground clearance for successfully getting over obstacles and is constructed from durable materials for rugged adventures.
RPS Magician 250cc
The RPS Magician 250cc is a retro dream made for long road trips. An even larger gas tank and a cargo rack will help you go the distance. The telescopic fork and rear mono-shock suspension mean that you can take your trip off-road if you wish.
Choose an RPS Street Bike
The street bike you choose depends on a lot of factors. Where will you be using it, on the farm or in the desert? Will you be racing professionally or messing around on the pavement? Next, you need to consider engine power. How fast do you need to go, or do you need to climb hills?
Consider whether you need a fuel injection system or a reinforced suspension. Frame materials are also important to keep in mind in terms of the climate you live in. There are also specialized street bikes for children that are built slightly smaller and with simpler features.
Find a Quality RPS Street Bike
When it comes to ordering Powersports vehicles, you need to find a retailer you can trust. Look for a company with a lot of experience in the industry. When getting large items online, robust shipping policies, assembly options, and a warranty are a must.
Motobuys is an established name that has been around since 1989. We know street bikes inside and out, including the RPS street bike. Let our experts guide you and our excellent customer support team get you the Powersports vehicle of your dreams. Reach out today to learn more and browse our selection.