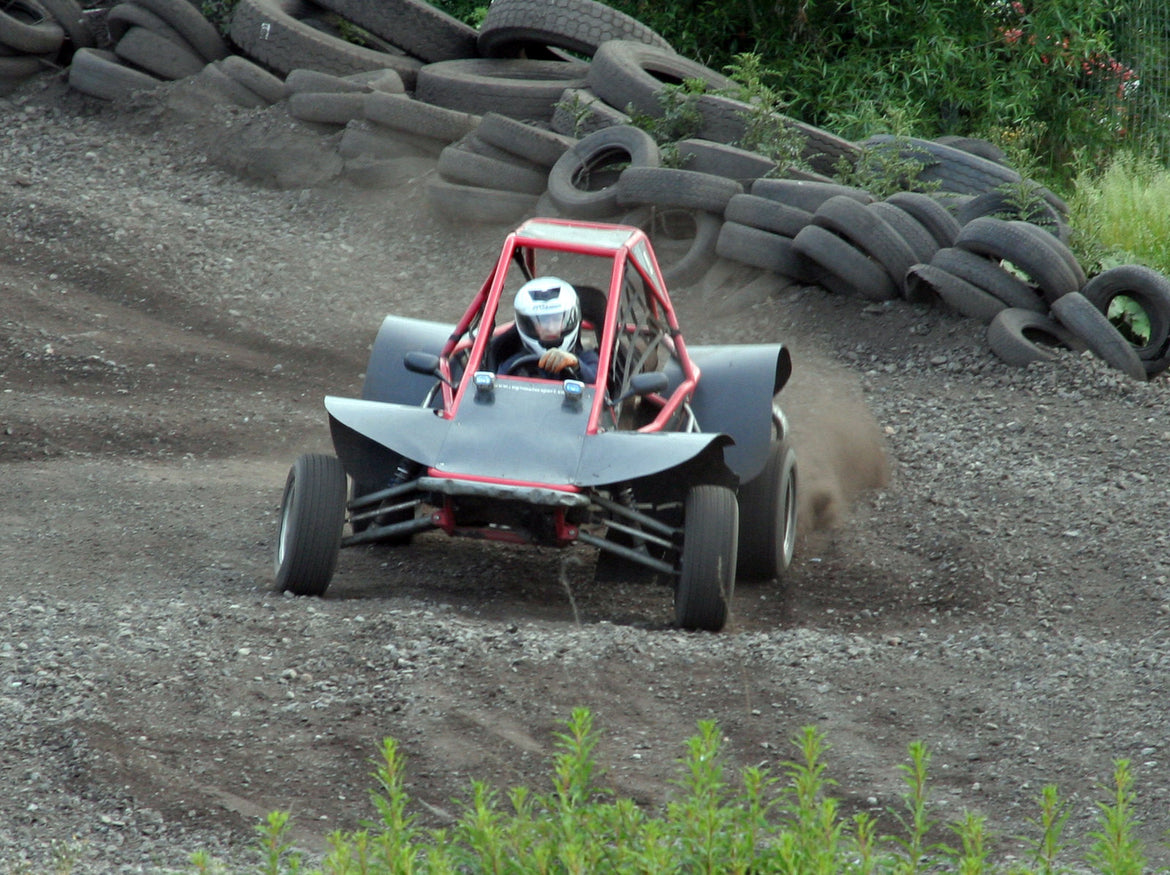 What is the Best Go Kart in 2020?
Go karting is a long established activity. These familiar four wheeled powered vehicles are versatile and fun to drive. Kids and adults alike are hard pressed to resist the allure of a go kart.
Go Karts can be classified into one of two broad groups. The racing go karts used on a paved road circuit and the go karts intended for off road use. The use of the off road buggy is becoming more popular as people are noticing the advantages of using a smaller, lighter, and often less expensive off road vehicle.
TrailMaster Go Kart
s
The TrailMaster go kart can be classified as an off road buggy. TrailMaster has an extensive list of models to choose from. There is a TrailMaster Go Kart for each age group, skill level, and individual preference.
TrailMaster mini XRX+ go kart and the XRX/R+ are designed for riders between the ages of 5 and 10 years old. It comes with throttle limiter speed control to keep the little ones safe as they build up their skills. This 2 seat go kart comes with adjustable seats and a 5 point safety seatbelt.
The TrailMaster mini XRX+ go kart has a heavy duty frame and a 163cc engine that does a top speed of about 13 mph. This TrailMaster go kart is 2 wheel drive and comes with a centrifugal clutch, disc brake, and cargo rack. The XRX/R+ is fully automatic with reverse.
Another good option for young riders is the TrailMaster mini XRS+ go kart designed for kids aged 5 to 11. This model offers a double seat instead of 2 individual seats. This TrailMaster buggy boasts a lower price point without sacrificing on speed, power, or safety features.
Instead of small units, the TrailMaster 300 XRX EFI Go Kart is an excellent choice for big kids. This powerful off road buggy features a 276 cc engine that can reach speeds of up to 50mph*(*Lab tested max. speed, real max. speed may vary, already use caution and refer safety instructions)! A fully padded roll cage and 5 point shoulder harness keeps both passengers of this 2 seat go kart safe.
The TrailMaster 300 XRX EFI Go Kart is fuel injected, water cooled, and features a hybrid chain/shaft drivetrain. This TrailMaster go kart has four-wheel independent suspension system, adjustable driver's seat, aluminum alloy wheels, and a rear utility rack. The TrailMaster 300 XRX EFI Go Kart offers superior power, torque, speed, and performance.
If you're looking for a 4 seat go kart, the TrailMaster Blazer 4 200EX EFI is a safe bet. With a 169cc engine and a max load capacity of 800lbs this TrailMaster Blazer go kart has plenty of power to take off with 4 people. This TrailMaster go kart can reach speeds of up to 38 mph*(*Lab tested max. speed, real max. speed may vary, already use caution and refer safety instructions)!
This TrailMaster Blazer go kart features fuel injection, heavy duty frame, electric start with kill switch, and hydraulic disc brakes. The padded roll cage and 5 point safety harness are a few of the safety features on this off road buggy.
The TrailMaster Cheetah is sleek, powerful, fast, and agile with an impressive list of safety features. The articulating rear suspension makes it much harder to roll over* (*:Always refer to owner's manual for detailed safety instruction and use caution). Front and rear hydraulic disc brakes bring this TrailMaster buggy to a stop in a hurry. Coupled with a roll cage this TrailMaster go kart will keep everyone safe.
The Cheetah is a 2 seat go kart. The Cheetah 8 has a 6.5HP OHV engine and can reach a max speed of 32mph* (*Lab tested max. speed, real max. speed may vary, already use caution and refer safety instructions) while the Cheetah 200E has an impressive 169cc engine with EFI Fuel Injection. Both of these TrailMaster Go Karts are fully automatic with reverse.
How to Get an Off Road Buggy Street Legal?* (*For information purpose only, neither distributor or dealer is liable for kart alteration, furthermore warranty is automatically voided after any kart alteration. For details about street legal vehicle, please check with local DMV.)
In order to be able to drive an off road buggy on the road, it must meet certain criteria to be street legal. Since most of the regulations related to driving on the road are in place for purposes of safety, it's to be expected that your off road buggy would need certain safety gear in order to be street legal. Your vehicle will need for example but not limited proper lights, mirrors, safety belts, brakes, gauges, bumpers, windshield, hood, side doors and mufflers before it can drive on the street.
Next your off road buggy will need to pass a speed test. A go cart isn't a car and you will need to register it as a low speed vehicle. In order to be eligible it must not go beyond 25 miles per hour and can't weigh more than 300 lbs.
Where Can I Drive My Off Road Buggy?
Generally, you can use your off-road buggy on your private properties. Thinking about driving your off road buggy in a national park? The National Park Service cares for nearly 400 parks. In most of them off road driving is prohibited. Where off road driving is allowed the National Park Service regulates it to ensure safety for people, wildlife, and the environment. Each park has its own rules so be sure to check before you decide to go.
What is an Off Road Buggy?
The evolution of the off road buggy began with an off road go kart. Off road go karts are four wheeled vehicles designed for off road use. They have bigger size tires than their traditional counterparts and a roll cage.
The question of when an off road go kart becomes an off road buggy is a tricky one. There are many opinions and responses on this point. One simple distinction seems to be that go karts are not intended to be certified for road use but an off road buggy can be.
Should I pick a 2 seat go kart or 4 seat go kart?
When deciding between a 2 seat go kart and a 4 seat go kart the first question you need to ask yourself is how many people do you need to accommodate. A family of 4 simply won't fit in a 2 seat go kart. While 4 seat go karts tend to cost a bit more than their 2 seat counterparts, the price tag on 2 vehicles with 2 seats to accommodate that 4 person family will be a lot higher.
Smaller 2 seat go karts are lighter which often means they have better acceleration and higher top speeds. They are also more maneuverable in tight spaces and can get around obstacles more easily. However, their wheels tend to come off the ground more often over rough terrain.
Larger 4 seat go karts are heavier and sometimes have a longer wheelbase. Unless they are equipped with a more powerful engine, they tend to be more sluggish. Longer vehicles do offer a smoother and more secure ride as their wheels tend to remain firmly on the ground. Larger vehicles are better suited to open spaces rather than tight trails as they can get stuck between obstacles.
MotoBuys Customer Service
Need a little help getting that TrailMaster buggy? Let us help with our credit financing service. We will work with you to help you live your dreams.
Once you become a customer, you're part of the family. Our free technical support will be available to you for as long as you own your TrailMaster go kart. We've got tecs on standby to help you solve any issues and we will always get any parts you may need for your off road buggy.
Ready to take the plunge? Speak to a friendly MotoBuys sales rep and find the TrailMaster Buggy or TrailMaster Go Kart that's right for you.