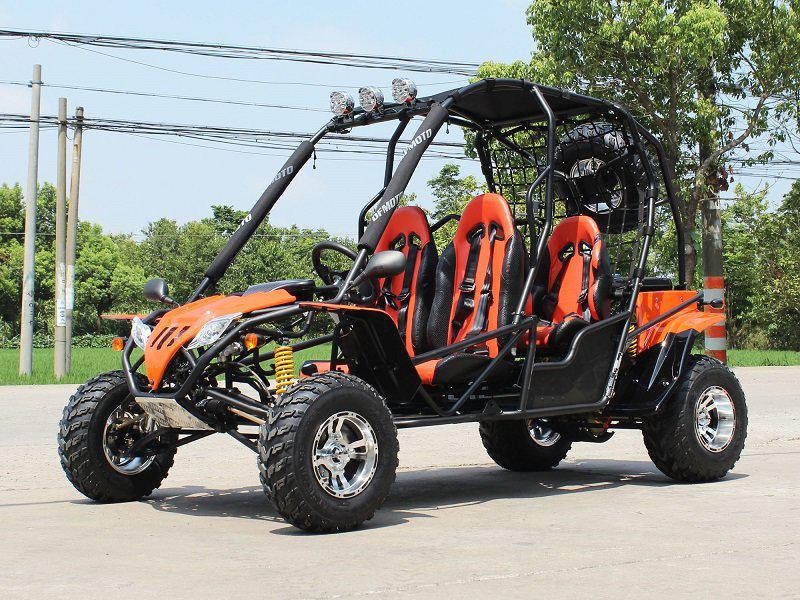 Customizing Your Dune Buggy: Tips and Tricks for a Unique Ride
Dune buggies are some of the most fun and exciting vehicles around. These off-road machines are perfect for tearing up sand dunes, cruising along the beach, or exploring rough terrain. But if you really want to take your dune buggy to the next level, customization is the way to go. With a few simple modifications, you can transform your ride into a unique and personalized machine that perfectly suits your style and needs. Here are some tips and tricks for customizing your dune buggy:
Engine Upgrades
One of the most popular ways to customize a dune buggy is to upgrade the engine. A more powerful engine can give your buggy better acceleration, higher top speeds, and more torque for climbing hills and tackling rough terrain. There are many options available, from basic bolt-on upgrades to complete engine swaps. Some popular choices include high-performance air filters, larger carburetors, and custom exhaust systems.
Suspension Modifications
Another key area for customizing your dune buggy is the suspension. A well-tuned suspension can improve handling, stability, and comfort, making your ride more enjoyable and easier to control. Some popular suspension upgrades for dune buggies include stiffer shocks, larger wheels and tires, and custom spring rates. You can also add a roll cage or other safety features to protect yourself and your passengers in case of a crash.
Lighting and Electrical
If you like to do your dune buggy cruising at night, lighting and electrical upgrades are a must. Upgrading your headlights, taillights, and other lighting fixtures can improve visibility and safety while adding a custom look to your ride. You can also add an audio system, GPS, or other electronics to enhance your driving experience.
Body and Cosmetics
For many dune buggy enthusiasts, the body and cosmetics are the most fun parts of customization. There are endless possibilities for customizing the look of your ride, from paint and graphics to custom upholstery and seats. You can also add custom bumpers, skid plates, or other body armor for added protection.
Safety and Security
Safety and security upgrades are an important consideration for any dune buggy owner. Adding seat belts, fire extinguishers, and other safety features can protect you and your passengers in case of an accident. You can also install a security system or GPS tracker to protect your investment from theft or damage.
Seats and Interior
The seats and interior of your dune buggy are where you'll be spending most of your time, so why not make them as comfortable and stylish as possible? Custom upholstery, seat covers, and other interior modifications can give your ride a personalized look and feel. You can also add storage compartments, cup holders, and other accessories to make your buggy more functional and convenient.
Brakes and Steering
Upgrading your brakes and steering can greatly improve the handling and safety of your dune buggy. Larger brakes and high-performance brake pads can help your vehicle stop more quickly and effectively, while a well-tuned steering system can improve responsiveness and precision. You can also add a quick-release steering wheel or other custom steering accessories for a more personalized driving experience.
Transmission and Drivetrain
The transmission and drivetrain are essential components of any vehicle, and upgrading them can have a big impact on your dune buggy's performance. A high-performance clutch or transmission can give you better control and faster shifts, while upgraded differentials or axles can improve traction and durability. There are many options available, depending on your needs and budget.
Towing and Hauling
If you plan to use your dune buggy for towing or hauling, there are a few customizations you may want to consider. A trailer hitch can allow you to tow a small trailer or other accessories, while a cargo rack or roof basket can give you more storage space for gear and supplies. You may also want to upgrade your suspension or brakes to handle the added weight and stress.
Maintenance and Care
Once you've customized your dune buggy, it's important to keep it in good condition. Regular maintenance and care can help extend the life of your vehicle and prevent costly repairs down the road. Make sure to follow the manufacturer's recommended maintenance schedule, and take care to clean and protect your buggy's exterior and interior from the elements.
In conclusion, customizing your dune buggy is a fun and rewarding way to make your ride stand out from the crowd. Whether you're looking to improve performance, style, or functionality, there are endless options for customizing your buggy to fit your needs and preferences. Just remember to keep safety and maintenance in mind as you make your modifications, and enjoy the ride!