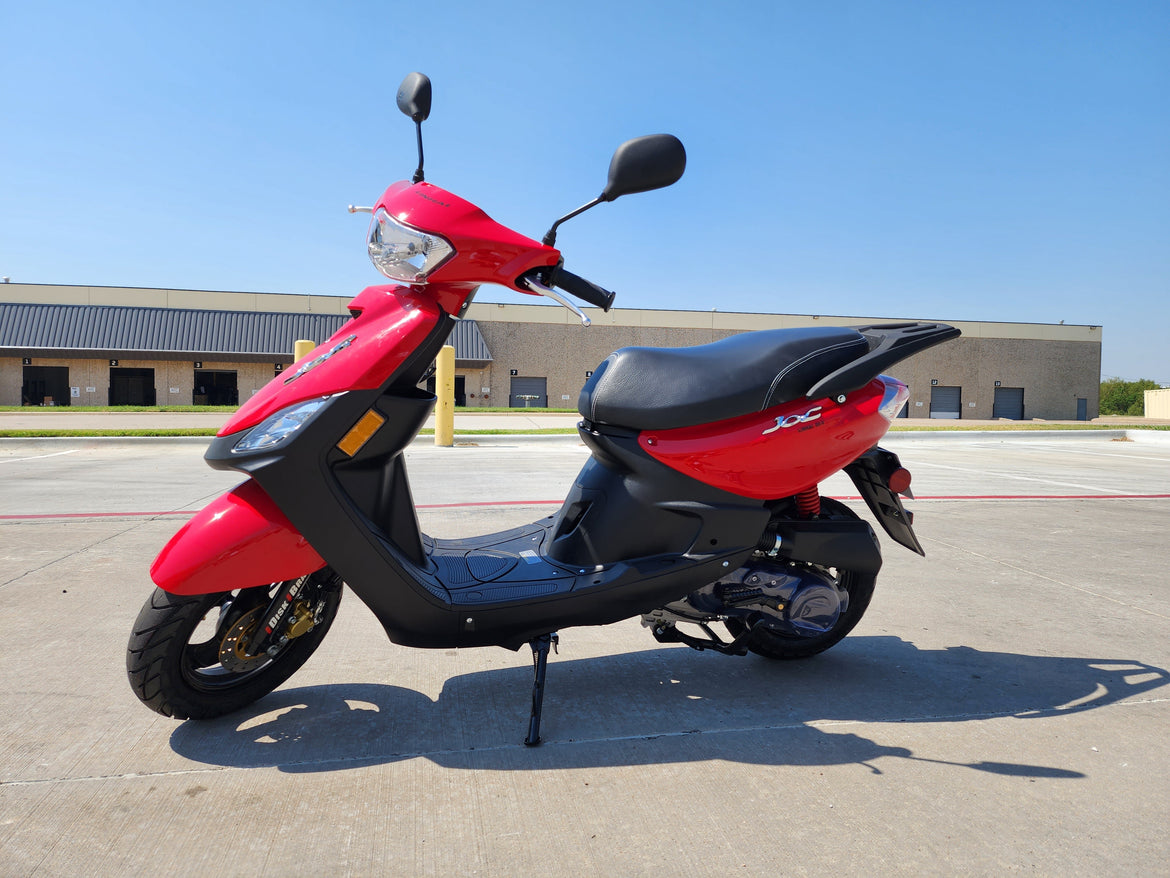 10 Essential Tips for Maintaining Your Scooter and Extending Its Lifespan
A scooter is a lot of fun, and it's one of the more affordable ways to get around. These personal vehicles also come with a variety of impressive benefits, not the least of which is environmental friendliness.
Though scooters are valued for their low-maintenance design, they do still require regular care. If you want your scooter to look and function its best for as long as possible, you need to give it some attention. Maintaining your scooter regularly is key if you want it to last. Here are a few things you should know about your scooter, including 10 essential scooter maintenance tips to keep it functioning optimally.
Why Maintaining Your Scooter Is Important
Anytime you invest in something like a scooter, you need to plan on taking care of it. Otherwise, you may not get a good return on your investment because your scooter's useful lifespan will likely be cut short. The good news is that electric scooters are much easier to take care of than cars. You can usually keep them in prime condition by meeting their most basic maintenance needs, including cleaning them and ensuring their electrical components function properly.
Many scooter owners can provide most of their scooter's maintenance needs on their own. You can avoid the need for many repairs by doing your due diligence and taking proper care of your scooter throughout its lifespan. On the other hand, if you don't take care of your scooter's maintenance needs, it's more likely to develop serious problems that require costly repairs.
10 Tips for Maintaining Your Scooter
Now that you know how important it is to maintain your scooter, you may be wondering where to begin. If you've never owned a scooter before, keeping it in good condition may seem a bit overwhelming. To help make such a monumental task more achievable, here are 10 tips for keeping your scooter well-maintained.
1. Clean Your Scooter Regularly
Cleaning your scooter isn't just important for maintaining its good looks. It's also essential for keeping it in good working order. Caked-on dust and grime aren't good for any of your scooter's components. If you ride often and are serious about maintaining your scooter, make sure you give it a good washing at least once weekly.
2. Take Note of Weather Conditions
Most scooters have an IP rating, which is an indicator of how durable the scooter is in various weather conditions. The higher the IP number, the better the scooter will be able to handle rain and other types of inclement weather. Be sure to check your scooter's IP rating and user manual and only ride it in weather conditions it's designed to withstand.
3. Let the Battery cool Down Before Charging
Many people make the mistake of charging their scooter batteries when they're still hot. When properly maintaining your scooter, you should always let the battery cool down before you charge it. That way you won't unintentionally damage the battery.
4. Unplug the Battery When Charged
Your scooter battery isn't designed to be continuously charged. To ensure optimal battery life, you need to unplug the battery when it's fully charged. This means you can't just plug your scooter in and forget about it. If necessary, set an alarm on your phone or smart home device to make sure you remember to unplug the battery once it's charged.
5. Don't Let the Battery Drain Completely
Another important step in maintaining your scooter is to watch your battery life carefully. Don't let your battery fully drain before you plug it in for charging. Allowing the battery to completely drain isn't good for it and can reduce its useful lifespan.
6. Be Careful With Battery Storage
During the "off-season," be careful not to store your scooter battery in extreme temperatures. Very hot or very cold temperatures are harmful to the battery. If possible, store your battery in a temperature-controlled environment for longer periods during the winter or whenever you don't plan to use your scooter for weeks at a team. You still need to make plans for maintaining your scooter even in its off-season.
7. Use the Original Battery Charger
Not all battery chargers are compatible with all machines. To protect your scooter's battery, make sure you're using the original battery charger. Alternatively, you can also use an aftermarket charger if you make sure it's compatible with your scooter's battery.
8. Keep Your Tires Inflated to the Correct PSI
Maintaining the correct air pressure as recommended for your scooter is important to avoid damaging your tires. When you maintain the proper PSI, you'll also notice that your scooter is easier to handle and more comfortable to ride. Check your owner's manual or look directly at the side of the tire when maintaining your scooter to see what the optimal PSI range is. Then make sure to check your tires at least twice a month to make sure they're within the ideal PSI range.
If your PSI is too high, you may experience irregular tire wear. Even worse, you run the risk of having a tire blow out while you're riding. You should also be aware that scooter tires need to be changed more frequently than vehicle tires. Refer to your owner's manual and make sure you're changing your tires as recommended.
9. Check the Brakes Frequently
Another important aspect of maintaining your scooter is to check the brakes frequently. Test them before every ride to make sure they're working as expected. If the brake pads look or feel worn out, replace them. These checks are essential for ensuring your scooter is always safe to ride.
10. Have Your Scooter Serviced When Necessary
It's totally fine if you're not confident enough to make your own repairs when your scooter isn't handling as expected. If something seems to be wrong, it's always better to be safe than sorry. Have your machine checked out by a professional anytime something seems amiss.
Get Help Maintaining Your Scooter
If you're serious about maintaining your scooter, you need to buy one first.
Contact Motobuys
when you're ready to find the perfect scooter for your needs.