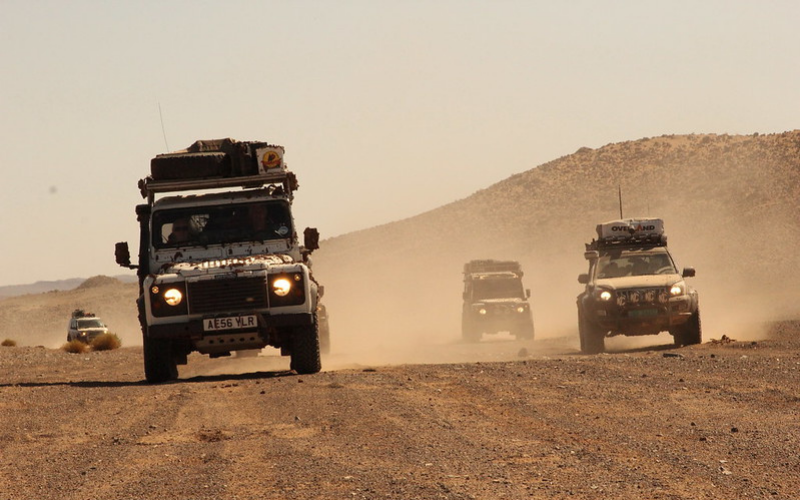 How to find the right TrailMaster UTV?
Powerful, rugged, agile, and often filled with smiling faces. Those are the signs that you've just encountered a TrailMaster UTV. As powersports enthusiasts know, these tough machines offer functionality, fun, and great value.
What is a UTV?
What exactly is a UTV? They are known as Utility Terrain Vehicles. Sometimes called a side-by-side, a UTV is a small off road vehicle that can accommodate anywhere between 2 and 6 people.
A UTV is similar to an ATV and has much of the same rugged terrain capability. The difference is that most ATVs can seat only one person and if it can accommodate two they would be seated one behind the other. A UTV can accommodate at least 2 people seated next to each other.
No conversation about UTVs would be complete without mentioning a TrailMaster UTV. Quickly becoming a leader in the industry, TrailMaster UTVs are positioned to take on the world of powersports. It's no surprise considering the list of impressive features, sleek design, and indisputable value.
Who Carries TrailMaster UTV
s?
TrailMaster is a brand owned by BV Powersports LLC. Their mission is to provide the best value powersports products with the best service for customers. BV Powersports boasts an impressive portfolio of products and has extensive experience in the industry.
TrailMaster products, including the TrailMaster UTV line, are distributed by authorized dealers. Customers can purchase a TrailMaster UTV safely and securely from the MotoBuys online catalogue. Your order will be packaged carefully, shipped quickly, and you'll be out on the trails in no time.
How to Choose the Right TrailMaster UTV Model
There are three models of TrailMaster UTVs and each one has a different style and unique functionality. Consider how you intend to use your TrailMaster UTV when making your selection. Furthermore every model has different options to choose from. Your unique needs will dictate which options are best for you.
The TrailMaster Cheetah UTV is sleek, powerful, fast and agile. It has a go kart frame and suspension with the body and functionality of a UTV. The independent suspension makes the TrailMaster Cheetah UTV difficult to flip over* and the extra long independent front swing arms, double ball joints, articulating rear suspension, and ample ground clearance will get you over any terrain. (*: user must always refer the warning labels and owner's manual for safe driving!) There's even a model Cheetah 8 ergonomically designed for younger drivers so that they can hit the trails too.
The TrailMaster Taurus has a golf cart style body on a UTV frame. The largest model can accommodate up to 6 people by utilizing the rear facing flip seat. The TrailMaster Taurus features a cargo box perfect for all your stuff but if that's not enough, this TrailMaster UTV can do some light hauling too.
The TrailMaster Challenger is a true UTV in body style and frame. Sporty, rugged, and edgy it's sure to get plenty of attention. The TrailMaster Challenger is available with a 2 seat option but there is a TrailMaster 4-seat Challenger UTV as well.
TrailMaster UTVs come in the three models above but they are also grouped by series. The TrailMaster 200 UTV is available for all three models and has an engine capacity of 169 - 200 cc. The larger TrailMaster 300 UTV has an engine capacity of 300cc and is available for the TrailMaster Challenger. The largest of the bunch is the TrailMaster Taurus 450 with a whopping 390cc engine to move people and their stuff without slowing down.
One of the more impressive features you can find in a UTV is available on the TrailMaster 200 / 300 EFI. Instead of a carburetor these models are fuel injected. No more finicky carburetors to take time away from your day. Easy and smooth operation regardless of how cold outside was, how long your vehicle sat or at what altitude it is being operated.
How to Choose Between a 2-Seater or 4-Seater UTV
Whether you should buy a 2 seater or a 4 seater UTV will depend on your needs. Each has strengths and weaknesses and lends itself better to a different set of circumstances. Weigh your options, preferences, and needs carefully to make the right choice.
Some UTVs sacrifice cargo space or leg room in order to add 2 more seats. Others have an extended wheelbase making the vehicle longer and giving it the ability to carry additional people without compromising space. Is bigger better? It depends!
Where you intend to drive your TrailMaster UTV is an important factor to consider. A UTV with a longer wheelbase is more likely to bottom out on certain kinds of obstacles and has a harder time getting around in tight spaces. On the other hand, longer vehicles tend to offer a smoother and more stable ride over rough terrain with the wheels being more likely to stay on the ground.
A 2 seater UTV is lighter meaning the engine doesn't have to work as hard. The bigger and heavier the vehicle, the higher the cost in regards to acceleration and speed. Of course some UTVs such as the TrailMaster Challenger and TrailMaster Taurus put bigger engines in the larger units making this less of an issue.
Of course the biggest factor to consider is how many people you need to move. If you have a family of four your options are to buy a 4 seater or two UTVs with only 2 seats. While 4 seaters are more expensive than their 2 seater counterparts, one big machine is less expensive than two small ones.
Unless you intend to drive your UTV on your property and never take it anywhere else, you will need to think about how you plan to transport your vehicle. A UTV with a longer wheelbase is more difficult to haul around. Consider the options available to you before you choose your machine.
What Makes a TrailMaster Unique to Other Brands?
Why should you choose a TrailMaster UTV? For starters the variety of high quality products available make TrailMaster your one stop shop. You will not find a better value than a TrailMaster UTV.
The list of features available on TrailMaster UTVs is second to none. Every TrailMaster UTV comes with a high performance 4-stroke single cylinder engine. Individual sporting seats, adjustable steering wheel (Except Cheetah 8 and Taurus UTV), LED Lighting, electric start with a kill switch, four point safety seatbelt, hydraulic disc brakes, and rack and pinion steering are just a few of the key features you can find on a TrailMaster UTV.
Once you become a TrailMaster UTV owner you're part of the family. Authorized dealers are always available to provide tech support on all TrailMaster UTV products. TrailMaster carries parts for all of their products so you'll never be in a jam.
TrailMaster UTVs come with a warranty. For Example, Motobuys promises any defective parts will be exchanged for a period of 3 months after the date of purchase. Defective engines are under warranty for six months. TrailMaster products ordered with Motobuys are practically risk free!
Live the dream! If you need a little help, financing services are available.
Looking for the perfect TrailMaster UTV? MotoBuys can help. Why not browse our inventory of products. Friendly and knowledgeable sales reps are standing by to answer all your questions.