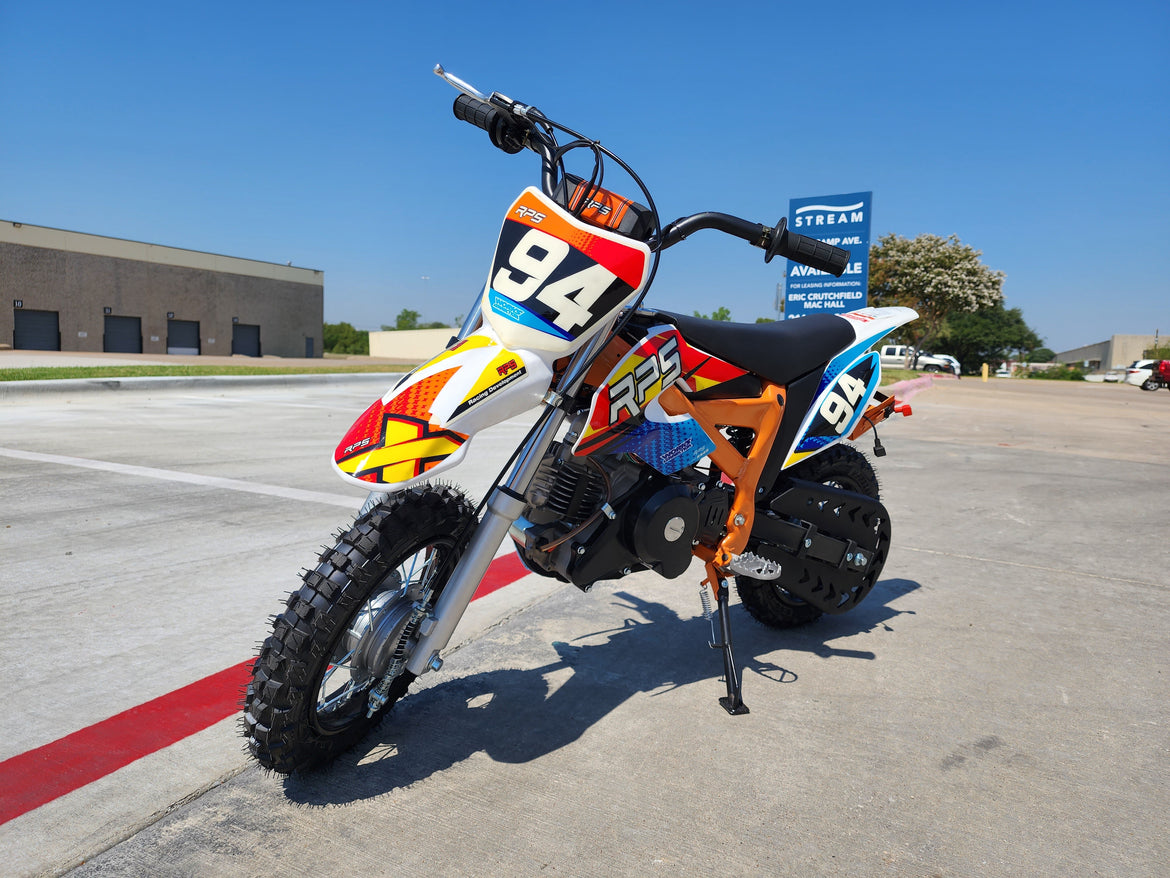 What Is the Best Pit Bike for Kids?
As a parent, you want to support your kids' hobbies and keep them safe simultaneously. If riding a pit bike is their hobby of choice, how do you find the right one for a child? Start with this brief guide to some of the best bikes on the market.
The Trailmaster TM Pit Bike Series
Trailmaster pit bikes are an impressive line of bikes with a superior frame design, high-quality suspension, and plenty of warranty time to protect your investment. Check out the three models recommended for young riders:
Trailmaster TM10

has a weight capacity of 150 pounds, a kick-start semi-automatic clutch, and hydraulic front and rear disc brakes.

Trailmaster TM11

has a maximum weight capacity of 150 pounds, a fully automatic electric start, 10-inch front and rear tires, and a 110cc engine. 

Trailmaster TM15

also carries up to 150 pounds and has an electric start, a semi-automatic transmission with four gears, and hydraulic brakes.
Trailmaster has a history of providing excellent customer service and careful design for all their bikes. For children, semi-automatic transmission is a good option when learning to control a motor vehicle, teaching them to accelerate and stop safely. These are great bikes for kids with some experience and a love for motorbikes.
The RPS DB 60 Pit Bike
The RPS DB 60 is the perfect transition bike for kids moving from toy bikes to the real thing. It has many elements similar to an adult-size dirt bike but in a smaller frame and with less power. The four-stroke motor and four-speed transmission provide a smooth ride. With electric and kick-start capabilities, any child, regardless of their experience level, can get it started.
For the kids, this one has fun, colorful graphics and number plates to make it feel like a true mini version of a full-sized dirt bike. It comes in green and white or orange and white for a little customization.
The Icebear Holeshot-X 50cc Pit Bike
The PAD 50-2 Icebear Holeshot is the least expensive on this list. It has a fully automatic transmission and a two-stroke engine. The tether kill switch is a great safety feature, and you can choose from five colors, including green, black, red, blue, and yellow, to find the perfect one for your child. The pull-start system is a simple feature that can keep your little one from jumping on and taking off without your help.
Elements To Consider When Purchasing a Pit Bike for Your Kid
There are five critical factors to consider before purchasing an electric bike for your kid, including safety options, bike size, motor type, weight limits, and child age and experience level. Safety is the priority. Therefore, assess your child's skill level and take measurements to ensure you purchase a bike that is manageable for his or her height and weight.
The Perfect Pit Bike for Your Kid
Finding the right pit bike for your child takes careful consideration. Then, you can invest in something your kid will be passionate about for years to come. For more options,
check out the dirt and pit bikes
available from Motobuys.